Thursday, May 13, 2010
Hello all!
There is not too much to update you guys on other than Addy's progress. She is officially six months one week and 6 days old!!! CAN YOU BELIEVE IT!!! She is growing WAY too fast!!! I wish I could put a brick on her head and help her to stop growing. She is ABSOLUTELY gorgeous!!! Some people say she looks more like me, but most say she looks exactly like Jonathan. She has light brown eyes most days, but sometimes, they turn just a shade of blue. Her hair is light brown and in the sun you can see the natural highlights of red. She is in the 50th percentile for height and weight, so she is growing at just the right pace. She absolutely amazes me each and everyday with all of the new things she is learning. Her favoirte meal is sweet potatoes and pears. Which oddly enough, sounds good to me!!! SHe rolls everywhere she wants to go, however she gets up on her hands and knees and rocks back and forth trying to crawl. She is ALWAYS smiling. I am hard pressed to find a picture that we have taken of her where she is not smiling. You look at her and her face lights up and her smile is so BIG!!! She can brighten anyones day. She talks a lot!!! She talks to her toys and to us, she just loves to tell us about her day. She has the BEST laugh too!!! She is SO much FUN!!!
Granny is still watching her for 2 1/2 days a week while Mommy is working. Granny loves her time with Addy and misses her when she doesn't see her for a day or more. Mommy misses her all the time when Addy is not with her. Daddy gets home and Addy is always ready to play with him. She is never short of smiles for Daddy.

Here a just a few pictures from our last photo session and a few candids from home.
Our Perfect little girl!!!
Look out Bono!!!
Anybody know the number for Starbucks advertising???
I LOVE Aunt Banny!!!
Our Little Angel!!! Look at her smirk!!!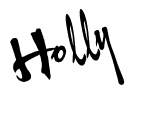 Posted by

Our Pages
at 7:08 PM
No comments: